Cottage Style Garden Shed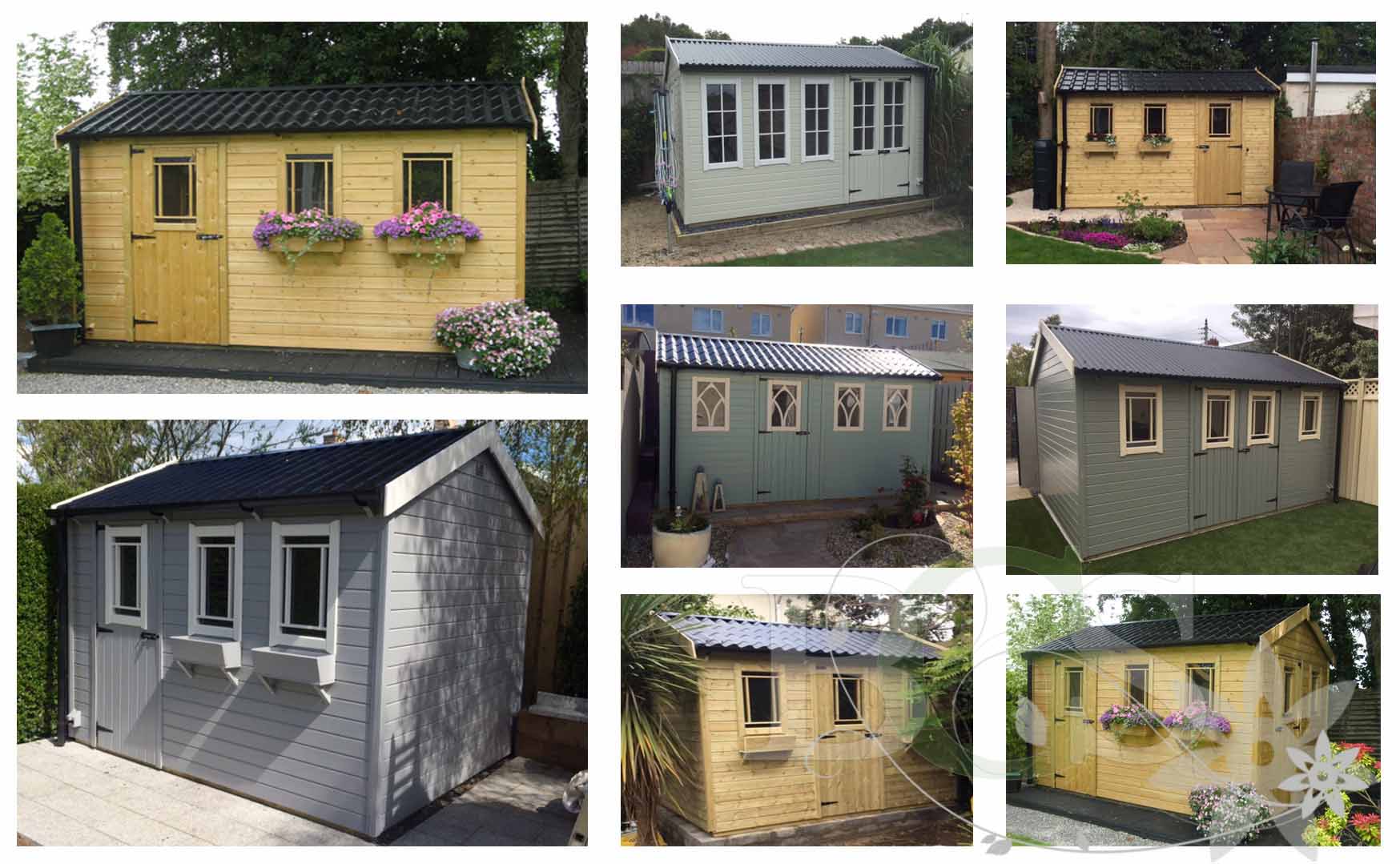 Cottage Style Garden Shed Description
The Cottage Style Garden Shed is a little unusual as it has windows and doors positioned on the eave side of the building as opposed to the gable end. Because of this the entire building is 4" higher than other models to accommodate full sized door to fit within the eave. The door and window positions can be altered to suit existing pathways or other garden features. The Cottage Shed can be customised to achieve a truly personalised appearance.
The Cottage Shed comes in both painted and unpainted options meaning it can be customised to suit its surroundings. If you have a particular colour scheme in mind and have the paint name or RAL number we will do our utmost to colour match at no additional cost.
Check our our Gallery for further ideas. We update it regularly with some of our most recent deliveries to showcase all the options available both in design and customisation options. Boyne Garden Sheds also have Facebook, Instagram and Twitter all linked on the right of this page.
Supplied as standard
Both pressure treated and spray painted models are fitted with reliable, insulated, non-corrosive metal roofing.

Window inset door (position variable)

2 Cottage windows complete with window boxes on 10ft and 12ft models

3 Cottage windows complete with window boxes on14ft and 16ft models

4 Cottage windows complete with window boxes on 18ft and 20ft models

Choice of insulated non-corrosive corrugated or tile effect metal roofing

Gutter and down pipe included to front elevation

Internal white waterproof liner and air vents

Solid board pressure treated floor

Supporting pressure treated sub-frame

Galvanised or black hinges and pad bolt
Optional extras
Double windows available on 16ft – 20ft models with double length window boxes

Rear guttering

Internal shelving

Cay's lock

Stable door

Optional side windows
Sizes available
| | | |
| --- | --- | --- |
| Width x Depth | Width x Depth | Width x Depth |
| 8 x 6 | | |
| 10 x 6 | 10 x 8 | |
| 12 x 6 | 12 x 8 | |
| | | |
| | | |
| | | |
| | | |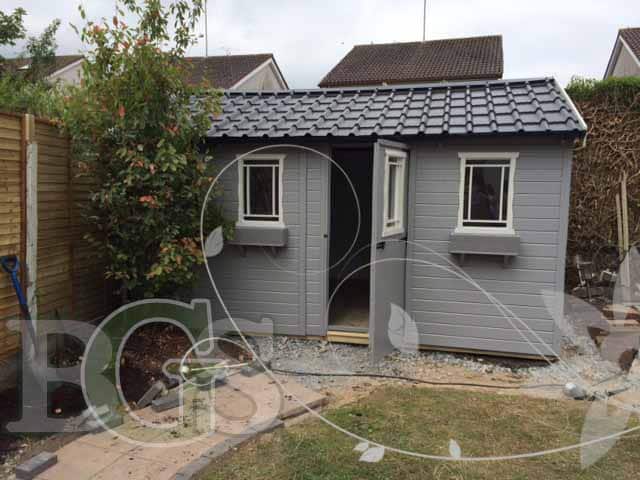 See some of our customers sheds on our instagram